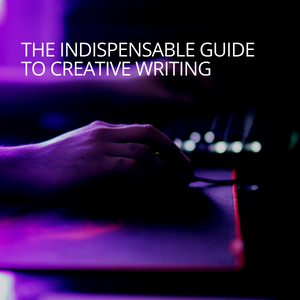 All About Writing
The Indispensable Guide to Creative Writing
Regular price
$72.00
$0.00
Unit price
per
Tax included.
Date:
Runs all year round, start 
on any Monday that suits you
Time/Duration
:
30 to 60 
minutes a day, in your own time, for 20 week
–
days 
Where: Online via email
Take 20 steps to learn the skills that authors know. This course will run you through the skills you need to plan and write a book – in a simple, easy to follow way. 
Course overview
The course contains lessons on the following subjects: 
How to develop your voice

 

Journaling techniques to improve your writing 

 

How to develop your ideas and take them to the next level

 

Techniques to develop your characters

 

The importance of story

 

When to use scenes and how to write a good scene

 

Why you should use dialogue and tips on how to write it

 

The basic principles of point of view

 

Where to begin

 

How to draw your readers through the narrative

 

What exactly is literary conflict and why you need it

 

Why showing not telling is still a valid proposition

 

The importance of detail
Why should you do this course?
 Are you: 
Blocked or stuck in your writer

 

A beginner who needs an introduction to the basics of good creative writing

 

An experienced writer who is feeling jaded or bored with what you're writing

 

A writer who would like to be reminded of the fundamentals of good writing.

 
 This mini-course will provide the 20 steps you need. It is quick, simple to follow and practical – designed to fit into a busy day. It provides daily practice and discipline, without pressure. 
How can you use the course?
The course is designed to fit into a busy day. Find just 30 to 60 minutes a day to focus on yourself and your creativity.  
You can use it to gain an understanding of the skills you need to write fiction or creative non-fiction, to refresh your knowledge, and improve your writing.
Course designers and facilitators:
The course designers and facilitators, Jo-Anne Richards and Richard Beynon, established All About Writing in 2007. They are highly skilled writing trainers and mentors and run a number of writing programmes.  
They have advised hundreds of writers on their work through their creative writing courses, workshops, webinars and retreats. They've mentored scores of writers through the writing process – and have won the trust of publishers who frequently call on them for help with both manuscripts and writers.  
 Jo-Anne is an internationally published novelist with a PhD in Creative Writing from Wits University and is one of South Africa's best-known writing trainers. Jo-Anne has published five novels: The Imagined Child, The Innocence of Roast Chicken (rereleased in 2019, as part of the Picador Africa Classics collection), My Brother's Book, Touching the Lighthouse and Sad at the Edges. She has supervised Creative Writing Masters students at Wits and UCT, and acted as examiner for both programmes.  
Richard Beynon is a sought-after mentor and story consultant with a writing career spanning 50 years. Richard has written for – or headed the storytelling teams of – many of South Africa's country's most popular soaps, dramas and comedies. These include S'gudi snaysi, Going Up, Soul City, Isidingo, Scandal, Rhythm City and Isibaya. He has conceived, shaped and written scores of documentaries and has won numerous awards for his work specifically in comedy, soap and children's drama.
---