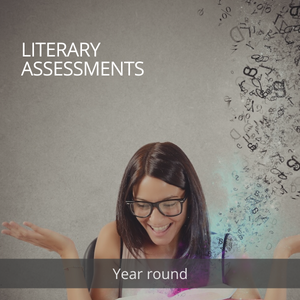 All About Writing
Literary assessment
Regular price
$221.00
$0.00
Unit price
per
Tax included.
We offer literary assessments for writers of fiction (novels and short stories) or non-fiction. Send us up to 5000 words which must include a one-page outline of your book (or your short story or non-fiction piece) and we'll give you a practical assessment that'll help you tackle your project with increased confidence and understanding.
We can pick up many of the strengths and weaknesses of a book from reading the first few thousand words. Whether you've finished your initial draft, or have just dipped your toes in the shallows of the first couple of chapters, we can help.
With their distinctive honest-but-kind approach, Jo-Anne Richards or Richard Beynon will provide:
A reading of the 5000 words.
An analysis of the outline.
A written general literary report which will include comments on structure, narrative, plot, point of view and characterisation.
A twenty minute feedback discussion via Skype or Zoom.
---