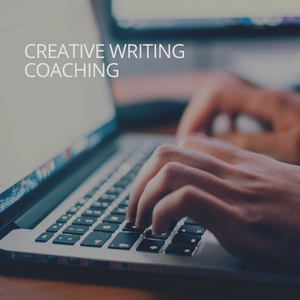 All About Writing
Creative Writing Coaching Programmes - Focus on Scenes & The Logic of Story
Regular price
$172.00
$0.00
Unit price
per
Tax included.
Start dates: One of the coaching programmes starts each month

Time / duration
:
 An hour a day everyday for two weeks, in your own time
Where: Online via our teaching platform
Sign up for one or both of our Coaching Programmes: Focus on Scenes and The Logic of Story.
The programmes will benefit everyone: the experienced writer looking to brush off their skills and find a new direction, or the complete novice.
Description
Give us an hour of your day for two (or four) weeks. We'll get you writing fit no matter what your writing project is.
Over the two week period, you'll be propelled into a daily writing discipline, while developing your practice – effortlessly. And the bonus is that you'll enjoy it.
We think we've found the right balance of theory (not much) and practice (as much as can be fitted into a busy day, about half an hour). The key is interaction and feedback. Each of your twelve assignments will receive our personal and detailed feedback.
Best of all, you can choose the focus of your coaching programme, according to your needs. Focus on Scenes is devoted to the art of building effective and dramatic scenes. We'll show you how to develop and write this most basic component of creative fact or fiction.
Logic of Story will show you how a strong story is the basis for whatever you write. You'll gain an understanding of how story works, which in turn will give you the confidence of knowing exactly where you're going.
Whichever you choose, we guarantee that what you learn on the programme will make an immediate and marked difference to your writing.
And of course, there's nothing stopping you from doing both.
Your coaches
Jo-Anne Richards is an internationally published novelist with a Ph.D. in Creative Writing from Wits University. Her novels include The Innocence of Roast Chicken, Touching the Lighthouse, Sad at the Edges, and My Brother's Book and The Imagined Child. Six of her short stories have been published in collections. She ran the Honours programme and taught writing skills in the Wits University Journalism Department for fifteen years and has supervised in the Wits and Cape Town Creative Writing Masters.
Richard Beynon is a story consultant and an award-winning film and television scriptwriter with a long and accomplished career in the industry. He has written for – or headed the storytelling teams of – many of country's most popular soaps, dramas and comedies. These include S'gudi snaysi, Going Up, Soul City, Isidingo, Scandal, Rhythm City and Isibaya. He has lectured on writing for film and television at Wits.
Jo-Anne and Richard, together with Trish Urquhart, founded All About Writing in 2007.  We offer courses, both online and face-to-face, that promote good writing. They include creative writing and scriptwriting courses, intensive online writing workouts, coaching and mentoring programmes as well as workshops and writing retreats including our annual retreat in Venice, Italy.
---